Second Time Around: Lockdown Marriage And The Over-Fifties

Published on 16 May, 2023 | Claire Reid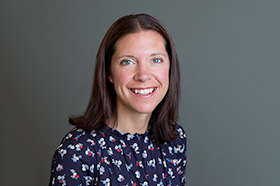 A recent high-profile court case involving Ed Sheeran has reminded us that many popular songs stretching back decades have employed similar musical devices to – quite literally – strike a chord with listeners.
However, the same is true of the themes explored by those responsible for penning the lyrics.
Certain topics have resonated to such a degree with audiences that they've been used time and again.
Artists as diverse as Frank Sinatra and Shalamar have mined the idea of couples finding lasting love "second time around" with success.
That the idea is not a flight of fancy is reinforced by the latest marriage data issued by the Office for National Statistics (ONS).
The figures cover 2020 and although the attention of many casual readers will no doubt be drawn to the large per cent year-on-year reduction in the number of ceremonies, there are arguably other interesting patterns which emerge from the details (https://www.ons.gov.uk/peoplepopulationandcommunity/birthsdeathsandmarriages/marriagecohabitationandcivilpartnerships/bulletins/marriagesinenglandandwalesprovisional/2020).
For much of that year, of course, couples weren't allowed to marry at all in an attempt to enforce the concept of social distancing required to control the spread of Covid-19 (https://guidesforbrides.co.uk/wedding-ideas/covid-weddings-timeline-england-2020-2022).
When marriages were permitted, there were also limits placed on the number of people who could attend and a ban on receptions.
Even for those whose parties were not prohibited, the prospect of missing out on a big, white wedding may have led them to postpone.
As I've been telling The Independent newspaper (https://www.independent.co.uk/news/uk/office-for-national-statistics-marriages-england-wales-bedford-b2336895.html), whilst waiting might not have been too much of a problem for younger couples, some of their older counterparts appear determined to press on.
As the ONS reports, the 2020 data shows a drop in the number of individuals marrying for the first time.
That supports the notion that older couples who may have previously had a large wedding event of their own were more interested in tying the knot during the pandemic than hosting family and friends at a lavish event.
The idea that older couples are central to marriage is clear If we look a little more closely at the ONS figures.
Among those age groups which are generally responsible for more marriages every year than any other (men and women in their thirties), the drop in marriage was greater than the 61 per cent reduction overall.
It was less severe in those people in middle-age. In fact, the number of marriages for those aged over 65 was only down by 44 per cent in 12 months.
That would seem to vindicate the research of sociologists who maintain that despite the dramatic increase in cohabitation in recent decades, middle-age couples really do believe in the merits of marriage.
I would suggest that in addition to romance, there is more than a little touch of practicality for that position.
These individuals appreciate the need for security. Marriage is, for some, a sound part of estate planning, especially given how the provision of financial rights for cohabitees who either break up with or survive a deceased partner is still not a firm part of the UK Government's legislative agenda (https://committees.parliament.uk/publications/31430/documents/176284/default/).
As the pandemic created a collective sense of mortality, it was perhaps understandable that some of those who wanted to marry did so sooner rather than later.
It remains to be seen whether some of the patterns which emerged during 2020 were exceptions, due to prevailing global circumstances, or signs of a more significant shift.