What will Brexit mean for Child Abduction in Europe?

Published on 20 July, 2016 | Laura Guillon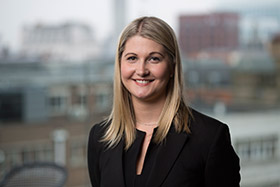 With the UK facing a new future in the post-Brexit world, one question that arises is will our departure from the European Union have consequences for children abducted within Europe?
Child abduction, which most often occurs at the hands of a family member, is a growing problem in our ever-shrinking world. At the moment, if children are abducted to another European state there is a clear route to secure their return home via a regulation issued by the European Council. But what will happen post-Brexit?
The answer is that thankfully the European nations are covered not only by the current council regulation, but also by a wider international treaty on child abduction known as "the Hague Convention". This means that even after the UK leaves the European Union there will be a clear and efficient route to secure the return of children abducted within Europe.
Child abduction is a serious and worrying issue for parents, but it is reassuring to know that our country's decision to leave the EU will not adversely impact on those parents who sadly find themselves needing to secure the return of their child home after abduction.
At Hall Brown, we understand the challenges you face in respect of child abduction and are here to guide you through the whole process. Our personal approach ensures that your situation is resolved as smoothly as possible, with your interests at the forefront.
Contact a member of our team at our Manchester offices on 0161 804 7000 or email us directly at info@hallbrown.co.uk and we will get back to you straight away.