Transparency And Tension: Opening Up The Family Courts

Published on 08 November, 2021 | Ellen Walker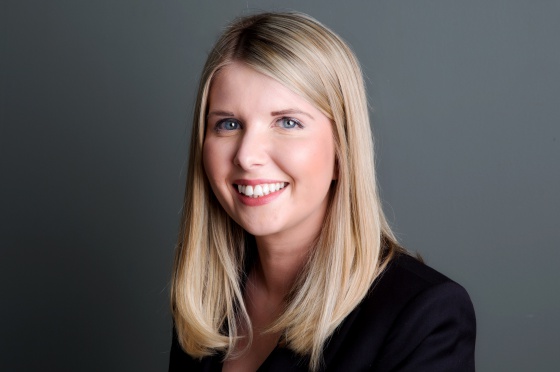 The concept of fairness is arguably the most important legal principle underpinning how family courts operate.
There are, however, some people who refuse to simply accept the word of others that a system is fair: they need to see it for themselves.
It's an issue which courts dealing with often complex and delicate matters have wrestled even before the former Lord Chief Justice, Lord Hewart, remarked almost a century ago that "justice must not only be done but must also be seen to be done".
Over the intervening years, a variety of attempts – some successful, some less so – have been made to introduce an element of transparency into the working of family courts across England and Wales.
The most recent has appeared within the last week from Sir Andrew McFarlane, the President of the Family Division of the High Court (https://www.judiciary.uk/publications/transparency-in-the-family-courts-report/).
Across the course of a 16-page document, Sir Andrew sets out a compelling argument as to why now may be the time to make the family courts more open.
His fundamental premise is that transparency is a good thing, something with which, I believe, the majority of legal practitioners and public alike will agree.
However, Sir Andrew himself acknowledges that bringing it about will be no easy matter, noting that this has been "a 'live' issue" for at least three decades despite the support of politicians and members of the judiciary.
In doing so, he identifies the critical point; namely, "the need to enhance public confidence in the Family Court…[and]..the need to maintain confidentiality by safeguarding the privacy of those who turn to the court for protection or for the resolution of intimate disputes".
It is a tension which, I have no doubt, will continue to unsettle, even as Sir Andrew begins the process of trying to put his report's conclusions into practice.
The very idea of allowing journalists greater freedom to attend and report on family proceedings – even if subject to "very clear rules" governing the anonymity of children and potential references to "intimate details" – is something which many clients involved in cases handled by colleagues and peers would not welcome.
Media's current interactions with cases which appear before family courts are subject to the Family Procedure Rules (https://www.legislation.gov.uk/uksi/2010/2955/contents/made).
Despite Sir Andrew's assurance that "openness and confidentiality are not irreconcilable and each is achievable" within the framework which he is proposing, there are many adults and children alike who are adamant in wanting their privacy respected.
It is quite right that the focus of much of his report is how cases involving children are dealt with.
Certain court proceedings benefit from having their voices heard and ensuring that continues without the risk of their privacy being compromised should be paramount.
Whilst appreciating the importance of having more individuals understand how the family court operates, it is equally understandable that many men and women are very sensitive about any greater prospect of details of their lives featuring in the pages of the national media.
That is why a renewed push for transparency may have unintended – and, I might add, undesirable – consequences.
Couples keen to avoid the scrutiny of the press may opt to hold discussions about such things as the division of their assets using one of a number of methods of Alternative Dispute Resolution (ADR), including private Financial Dispute Resolution (FDR).
Such methods do involve the kind of expenditure which may well be beyond the reach of every couple going through a divorce or dispute about arrangements relating to a child's well-being.
That risks the informal creation of a two-tiered system of family law: one for those who can afford to settle their differences in private and another for those who cannot.
The publication of Sir Andrew's report has, quite naturally, been greeted warmly by print and broadcast outlets.
Thirteen years ago, The Times tried to progress its own campaign for openness, warning that "it is impossible to know the extent to which miscarriages of justice may be occurring, because the whole system is shrouded in secrecy" (https://www.thetimes.co.uk/article/71cd380d-63ca-433c-8bbd-190a3d10ca83?shareToken=6930bbfde9e7f1c8b03f2bc27b9a7721).
Several years later, the then Government made a similar statement, outlining how it "supports steps to increase openness whilst remaining mindful of the rights to privacy of those involved in such personal proceedings" (https://researchbriefings.files.parliament.uk/documents/CBP-7306/CBP-7306.pdf).
Still, as Sir Andrew admits, such enthusiasm has not been enough to prevent the pace of change being "glacial".
The Times may well be correct in saying that the latest planned reforms amount to "the biggest overhaul of court reporting in 60 years" (https://www.thetimes.co.uk/article/c06f9728-380d-11ec-8ef4-8e6db1a4b82a?shareToken=089ad6666897201b860eec2937cc96be).
That does not mean change – however much it's sought – is imminent if the right balance between the interests of transparency and privacy cannot be found.