Public Interest? Privacy, Children and the Family Court

Published on 09 March, 2020 | Emma Godefroy, Emma Dewhurst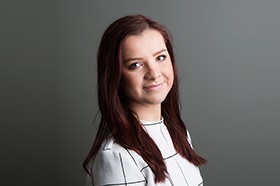 Even a momentary glance at social media will confirm that the age-old boundaries of private and public lives seem to have blurred.
Judging by the mass of content on Facebook, Instagram or Twitter, there are few topics, it appears, which remain off-limits and beyond prying eyes.
Nevertheless, that's not to say that a tension between what might or might not be a subject of public interest does not exist.
In fact, it is arguably felt most acutely in the family courts, where issues of great personal sensitivity are dealt with as a matter of course.
That's not only due to media's natural interest in reporting on cases of importance or the eagerness of the judiciary and Government to promote the concept of an open and transparent justice.
Families are just as determined to defend their right to avoid having the circumstances of a failed marriage or discussions intended to safeguard the well-being of children aired in public.
Occasionally, those factors acquire another dimension which only heightens the desire of reporters to do their jobs and the men or women directly involved to keep a lid on proceedings.
Such has been the case only in recent days.
The ruler of Dubai, Sheikh Mohammed bin Rashid al-Maktoum, saw the Court of Appeal refuse his attempts to prevent the reporting of two rulings in the latest stage of a dispute with his youngest wife, Princess Haya bint al-Hussein (https://www.thetimes.co.uk/article/5a1605da-5a5a-11ea-ae40-36d0719ad0bc?shareToken=fc7937965535ee56c786c9ab7a8fd60b).
She had fled to London last year with their two children, prompting him to apply to the High Court for their return.
The Princess had, in turn, asked for them to be made wards of court. In addition, she had sought a forced marriage protection order in relation to one of the children and a non-molestation order.
Sheikh al-Maktoum had objected to a recommendation from the judge who made the rulings, Sir Andrew McFarlane, the President of the Family Division, that they be made public, a call supported both by Princess Haya and an independent guardian appointed by the court to represent the children's interests.
That position was given further weight by one of the Appeal Court judges, Lord Justice Underhill, who said that the case "raises questions both about what is in the best interests of the children and the right of the press to report matters of public interest".
Three Supreme Court judges subsequently declined the Sheikh's application to appeal against the Court of Appeal's ruling (https://www.supremecourt.uk/news/permission-to-appeal-decision-in-the-matter-of-al-m-children.html).
Over the course of a week, the proceedings have taken up a considerable amount of space on the pages of the national newspapers, not least because of some of the details which have emerged now that the rulings are in the open (https://www.bbc.co.uk/news/world-middle-east-51756984).
They have underlined the ongoing concern for families in all cases, regardless of wealth and profile.
Towards the end of last year, Sir Andrew McFarlane had published guidance designed to foster greater co-operation between the family courts and journalists wanting to cover cases (https://www.lawgazette.co.uk/practice/family-courts-told-to-cooperate-with-journalists-requests-for-access/5101971.article).
However, only last month, Sir Andrew's predecessor, Sir James Munby – the judge who had first introduced the policy of allowing journalists to attend Family Court hearings – expressed his continuing dissatisfaction that the pace of change was too slow (https://www.theguardian.com/law/2020/feb/11/reporting-restrictions-family-courts-black-hole-judge).
I agree.
As a family lawyer, it's important to know how certain types of issues – including the complex cross-jurisdictional elements raised by the case featuring Sheikh Maktoum and Princess Haya – are dealt with.
Such knowledge is enhanced by the publicity surrounding relevant cases and can only improve our ability to help clients.
We fully appreciate the significance of protecting individuals – parents and children – forced to confront extremely difficult situations. What I and others are arguing for does not amount to our seeking to unnecessarily put them in the spotlight,
Yet I do believe, though, that the interests of clients and children in other cases are best served by being able to take on board the main points which arise from proceedings such as those involving Sheikh Maktoum and Princess Haya.
That's something which can only happen if we have truly open justice of the sort successively promoted by senior judges.
Yes, it is a delicate balance but it's one worth achieving to maximise the prospect of fairness for all.