Perception, Reality, Maintenance and Divorce

Published on 18 July, 2018 | Andrew Newbury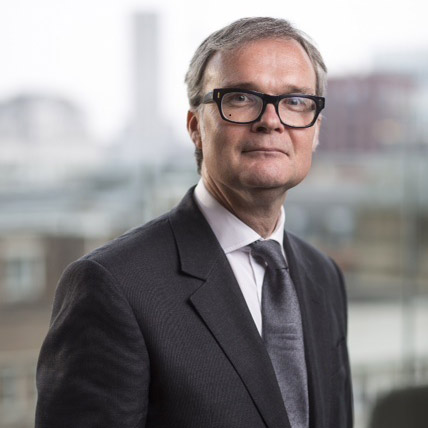 The vast majority of divorces with which I've been involved over the course of my 27-year career as a family lawyer are resolved in relatively amicable fashion.
Although many marriages end in disagreement of some sort, the main point of contention is often the issue of providing ongoing financial support to a former spouse. The nature of that support has certainly changed.
As official figures demonstrate courts are now more inclined to encourage couples to move towards a clean break on divorce wherever possible in order to avoid a continuing dependence by one person on the other.
The number of Lump Sum Orders was 10 per cent higher last year than it had been in 2011.
That trend has given rise to the belief that the very provision of ongoing spousal maintenance – described by some individuals as a meal ticket for life – is under threat.
It has been a common theme in coverage of two significant court cases this year.
In April, we saw the resolution of a case involving Kim Waggott, who was awarded a lump sum of £9.76 million and £175,000 in annual maintenance payments for the rest of her life after she split from her husband, William, in 2012.
She went back to court to argue that the periodical payments should increase but her attempt backfired when the Court of Appeal decided that maintenance should in fact cease in three years' time.
Lord Justice Moylan suggested that Mrs Waggott should instead invest some of the original settlement or find work, if the interest generated wasn't sufficient to meet her continuing needs.
The importance of needs in relation to maintenance has now surfaced again in a judgement handed down by the Supreme Court.
On their divorce in 2002, Graham Mills agreed to give his former wife, Maria, a £230,000 lump sum to buy a house for her and their young son as well as £1,100 a month in personal maintenance.
After remarrying, he sought to terminate the maintenance only for the Court of Appeal to actually increase her monthly amounts by a third after being told that she had spent all her money in a series of "unwise" property purchases.
Mr Mills was given leave to take his claim to the Supreme Court, in a case perceived as a defining moment for wives, husbands and the future of spousal maintenance.
The Court has now found in Mr Mills favour, deciding that spouses should not have a chance to take a second bite of the cherry, as it were, by varying the terms of their maintenance long after their original divorces to meet needs which were covered by the original lump sum settlement.
Spouses, it suggests, should not be expected to dip into their pockets once more if their former husband or wife experiences some future financial misfortune.
The judgement offers some welcome clarity but it does not amount to a death warrant for maintenance that some have suggested. After all, Mrs Mills still has the benefit of a long term maintenance order.
The views expressed by many perhaps betray a lack of familiarity with figures from the Ministry of Justice which show that the number of court-approved maintenance orders have remained remarkably consistent.
What that evidence illustrates – and the Supreme Court's judgement reinforces – is that although these orders are not as common as they might once have been, there will always be cases in which maintenance is considered appropriate.