Paper Cuts: Adultery Claims and the New Divorce Form

Published on 15 August, 2017 | Laura Guillon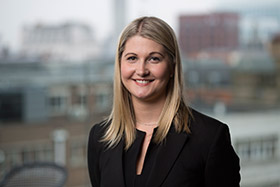 There is little doubt that the very concept of divorce can be intimidating.
It's surprising just how widely held the belief is that it consists of a single process, revolving around money and what happens to a couple's children once their married parents split up.
However, there are two very different strands to divorce.
The first is almost entirely paper-based. It first involves one spouse issuing a petition stating the reasons why they believe they should be granted a divorce.
If their claim is approved, they are then granted what is known as a decree nisi. Six weeks and one day after that, the petitioner is able to apply for another decree – the decree absolute – which brings their marriage to a formal full-stop.
Generally, discussions about how best to divide a couple's joint assets only gathers momentum once that part of the procedure has been completed.
Even though the law governing divorce in England and Wales, the Matrimonial Causes Act, has been in place for more than four decades, there has been much change in the number of couples divorcing and the manner in which they do so.
In particular, the withdrawal of Legal Aid for many types of family law cases in April 2013 saw an increase in the number of individuals choosing to handle the divorce themselves instead of relying on the expertise of a lawyer (http://www.independent.co.uk/news/uk/politics/cuts-to-legal-aid-force-parents-to-defend-themselves-in-family-court-cases-9608175.html).
As a result, the Ministry of Justice has decided to change the form which provides the administrative basis of divorce and a new and apparently simplified document (https://formfinder.hmctsformfinder.justice.gov.uk/d8-eng.pdf) came into effect this week.
What is to be applauded in theory could, sadly, create no little headache in practice, as I've been telling Olivia Rudgard, the Daily Telegraph's Social Affairs Correspondent (http://www.telegraph.co.uk/news/2017/08/10/diy-divorce-form-could-lead-adultery-accusations-lawyers-warn/).
For example, even if someone filling in the form suspects that their partner might have committed adultery, they still don't necessarily need to include the details of the individual with whom they allege their spouse has been unfaithful. Yet the new form gives the impression that such details are required and that has the potential to multiply the domestic disturbance created by divorce.
That is because anyone cited in a divorce petition as a co-respondent receives notification of that fact. If they are married, one can only imagine the consequences for their own relationships.
Lest we think that these events remain a purely private affair, take the examples of Bruce Springsteen (http://www.nj.com/news/index.ssf/2009/04/bruce_springsteen_reaffirms_co.html) or Peter Andre (http://www.dailymail.co.uk/tvshowbiz/article-1335874/Peter-Andre-named-divorce-TV-presenter-Pollyanna-Woodward.html), both of whom gained unwanted attention in this way.
I reckon that the possibility of confusion is so great that it might well inflate the incidence of adultery in England and Wales. The irony of that would be that such behaviour as grounds for divorce has been in steady decline for decades. In fact, the latest figures from the Office for National Statistics (ONS) showed that adultery was now to blame for only 12 per cent of all divorce (https://www.ons.gov.uk/peoplepopulationandcommunity/birthsdeathsandmarriages/divorce/bulletins/divorcesinenglandandwales/2015).
So, before sociologists scratch their heads in an effort to explain away an apparent surge in extra-marital naughtiness, might I suggest that they draw breath.
Not everything is as it may appear from a spreadsheet. Form (in this case the new divorce form) and figures don't always go together.