News: Female Domestic Violence Convictions Reach Record High

Published on 08 November, 2016 | Alice Couriel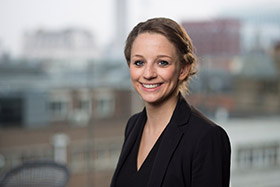 With the focus of domestic violence usually highlighting female victims and male abusers, recent research has placed male victims in the spotlight, finding that the number of women convicted of domestic violence has trebled within the last decade. This report emphasises the seriousness of domestic violence across the UK, and the need for steps to be taken to support both female and male victims.
In 2006, 1,850 women were convicted based on domestic violence allegations, but this figure rose to 5,641 in 2015. These statistics were released by the Crown Prosecution Service (CPS) to Parliament as a result of Conservative MP Philip Davies calling out for more support for male victims.
Whilst the majority of domestic abusers are male, the research shows that women also commit serious crimes of abuse and that these must also be addressed. The statistics do not specify whether the women's victims are all male, or if the abuse occurred between partners and spouses, or family relatives, but the figures alone show that the importance of the subject as an effect on the UK population as a whole.
The Need to Increase Support for Male Victims
In light of this research it has been found that, in 20 refuges or safehouses across the UK, there are fewer than 100 beds for male victims – whilst an average of 7,500 are available for women.
Davies has spoken out about the matter, saying: "When people think of domestic violence, they automatically think of men abusing women. But the vast increase in the number of women convicted of domestic violence over the past decade must not be overlooked. We must not forget the male victims.
"Both male and female perpetrators of domestic violence should be dealt with equally harshly by the courts and more should be done to help victims of domestic violence, whether they are men or women."
Seeking Support for Domestic Violence
Due to the nature of domestic violence, it is difficult to gather accurate data; however, victims should speak out and seek support. If you are suffering from domestic violence – whether physical or emotional abuse – our team can advise you on how best to protect yourself from further abuse.
Call our Manchester office directly on 0161 804 7000, or email us at info@hallbrown.co.uk, and we will provide guidance and support that is completely based on your individual circumstances.