Hall Brown Team Secures Chambers' Top Tier Ranking

Published on 14 October, 2019 | James Brown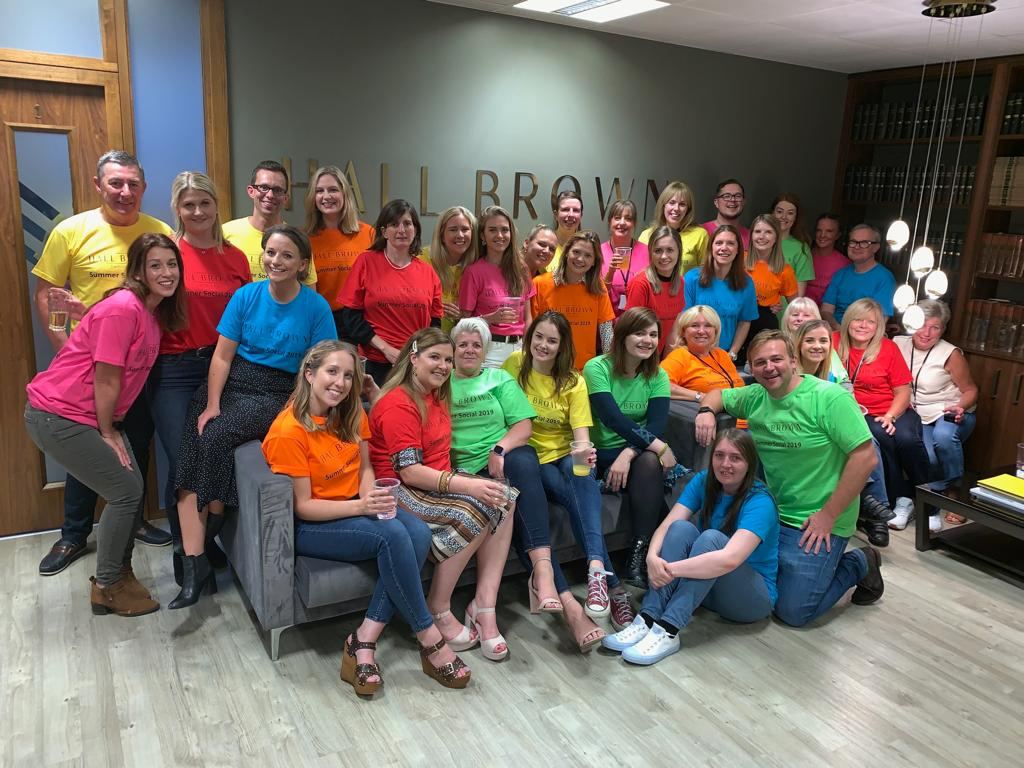 One of the country's youngest and most dynamic family law firms has broken yet more new ground by establishing itself in the top tier of another authoritative legal ranking.
Hall Brown Family Law is the only boutique specialist named among the four firms practicing family law considered by the influential Chambers and Partners guide to be the best in Manchester and the surrounding area.
Despite having only launched three years ago, Hall Brown has been described as "exceptional", having had "a major impact on the family law market in the North West".
In addition to being acclaimed for the standard of advice provided to clients and the quality of its teamwork, Chambers has singled out the firm's senior lawyers in both its Manchester and London offices as being some of the foremost family law practitioners.
Managing Partner James Brown has said that the list – which comes only weeks after Hall Brown retained its place in Tier One of the Legal 500 ranking – underlined the firm's all-'round strengths.
"Having Chambers and Partners consider us as one of the very best in the region is a tremendous fillip for us all, not least because of how highly it is regarded by clients and peers alike.
"The comments are particularly satisfying, given that they have identified what we have always prided ourselves on delivering: a strong legal and administrative team and a good quality of work.
"Every one of us takes great delight in that joint effort being recognised. It provides us with a spur to keep making the kind of progress which others have taken note of."
Chambers and Partners produces rankings across a variety of legal disciplines in the world's leading markets.
The guide is generally believed to be one of the most important due to its being compiled by the largest research team for any list of its kind and based on interviews with peers and clients.
In naming Hall Brown as a Band One firm, Chambers summarises it as "a recognised team of practitioners experienced in handling all aspects of family matters".
Hall Brown also dominates the individual rankings, with five staff named among Manchester's 16 best family lawyers.
The firm's partners Beth Wilkins and Mike Devlin are two of only three lawyers named as Senior Statespeople.
Ms Wilkins is cited as an "esteemed figure" with "vast experience", while Mr Devlin enjoys an "excellent reputation" for the calibre of work during a career stretching over four decades, which included a recent spell as President of the Manchester Law Society.
Mr Brown, meanwhile, is heralded for his "innate skill at getting to the heart of a problem", while his Hall Brown co-founder and Senior Partner, Sam Hall is described as instilling "enormous confidence so that clients feel they are always well looked after".
In addition, Partner Andrew Newbury is said to have "the fullest command of the law of any lawyer I know" and is "a marvel to watch".
Izzy Walsh, who joined Hall Brown in February as head of its expanded London office, also merits attention from Chambers as someone who is "very bright and dynamic yet also down-to-earth and practical".
Since her arrival, she has overseen an increase both in caseload and office strength at the firm's premises at Lincoln's Inn Fields, overseeing a series of important hires.
The publication of the Chambers' guide completes a remarkable month for Hall Brown, which retained its status as a Tier One firm in the Legal 500 rankings.
It commended the firm for possessing "a wealth of experience' and "offering the highest calibre" support.
In just over three years since the firm opened its doors, Hall Brown has grown to 39 staff – 28 of whom are fee-earners.
During the last full financial year, Hall Brown's turnover topped £3.54 million – an increase of £1 million on the previous 12 months.