Hall Brown Founder Scoops Wealth Award

Published on 19 November, 2018 | Sam Hall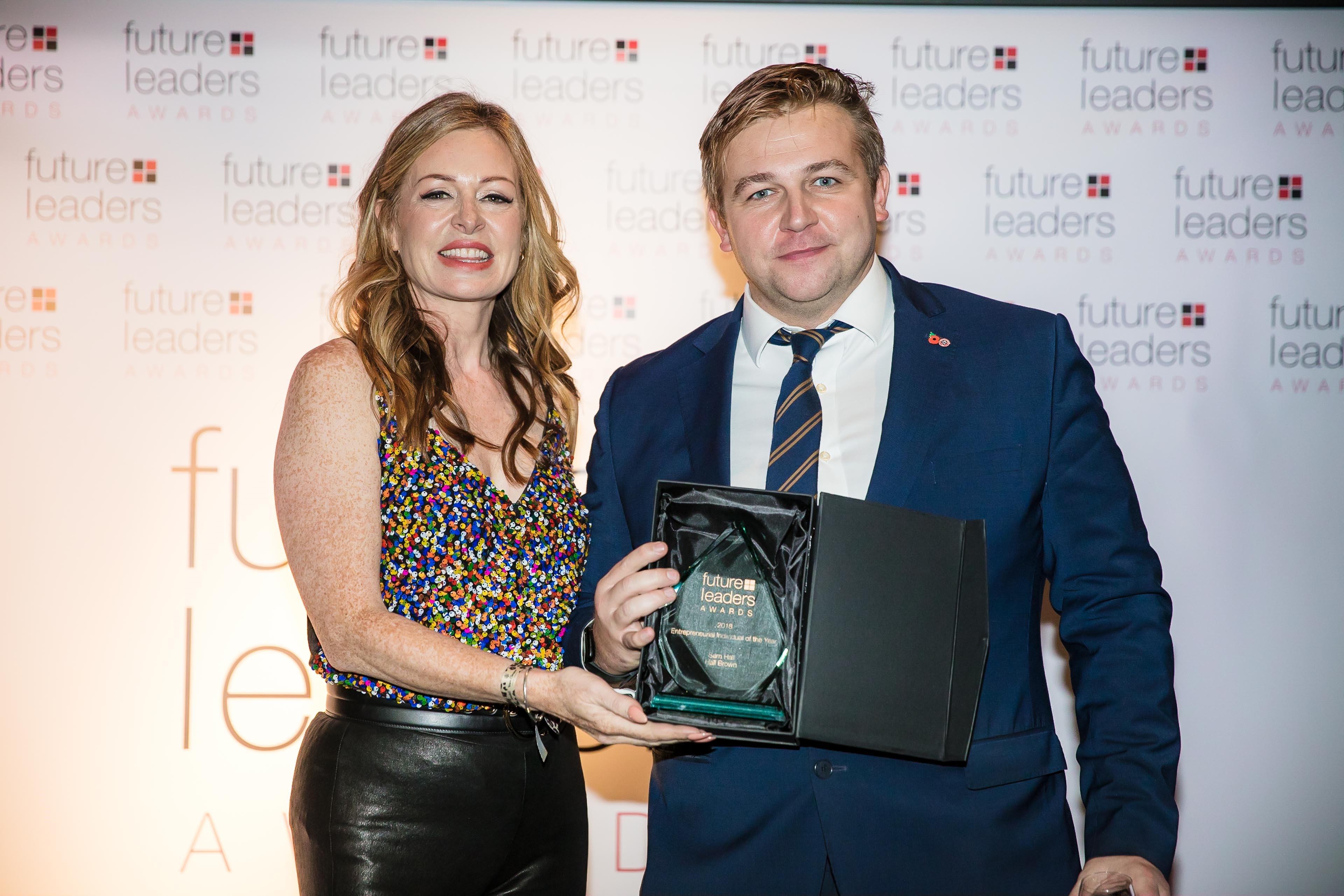 One of the country's most dynamic family law firms has continued its rich vein of form with yet another award.
Sam Hall, Hall Brown Family Law's Senior Partner, has been named Entrepreneurship Individual of the Year in the Future Leaders awards.
The awards, which are organised by leading media specialist City Wealth, aim to recognise the achievements of young professionals under the age of 40 operating in the wealth sector.
Mr Hall's individual prize follows a trio of personal and team titles claimed by Hall Brown's PAs at two separate awards ceremonies.
They, in turn, came after Hall Brown was named as one of the leading family law specialists in the prestigious Legal 500 rankings and highlighted as one of The Times' 200 Best Law Firms in England and Wales.
Mr Hall's co-founder at Hall Brown, the firm's Managing Partner, James Brown, said his colleague's honour was "richly deserved".
"Both his clients and everyone who has had the pleasure to work with him knows how much effort Sam puts into what he does.
"He is tireless in ensuring that he represents both his clients and this firm to the best of his abilities and this latest award is further, thoroughly justified recognition of those efforts."
Mr Hall was handed his trophy by City Wealth's Chief Executive, Karen Jones, at a ceremony in London's Rosewood Hotel.
Less than a fortnight before, Legal 500 had described Mr Hall as an "excellent strategist..hard to beat..[with] unrivalled experience in matrimonial litigation at the highest level".
He was one of a number of Hall Brown lawyers singled out for praise in the rankings with three – Mr Hall's fellow partners James Brown, Andrew Newbury and Beth Wilkin – named Leading Individuals – and Senior Associate Laura Guillon referred to as "exceptional".
The Times' inaugural Best Law Firms classification also saw Hall Brown one of 200 practices chosen from the 10,000 firms in England and Wales.
Hall Brown, which was described as "the largest family law specialist in northern England", was one of 23 family law firms selected.
The twin-listing coincided with Hall Brown's support claiming a total of three honours at the North West and Manchester PA Awards.
Office Manager, Joanne Wilson, took home one award – Manager of the Year and PA of the Year – from each of the prize-giving ceremonies, only 12 months after she won another similar prize.
Despite only being launched in April 2016, Hall Brown has grown to 28 staff (19 of whom are fee earners) with offices in one of Manchester's premier business addresses – the Grade II-listed Ship Canal House – and London.