Hall Brown Doubles Office Size in Latest Growth Phase

Published on 19 November, 2018 | James Brown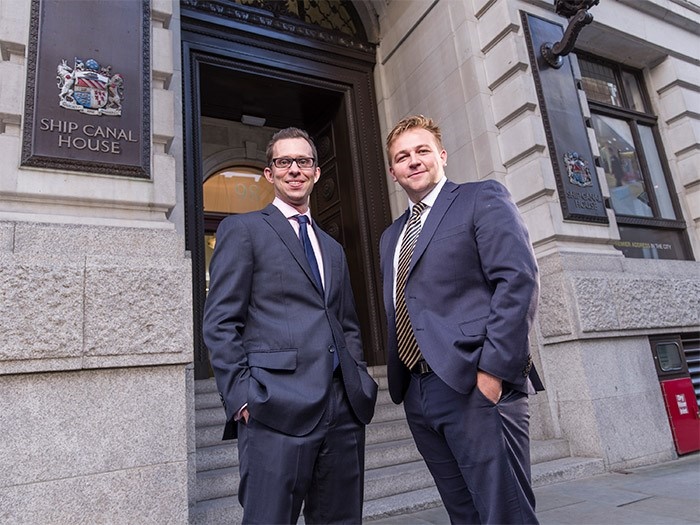 One of the country's most dynamic law firms has announced that a growth in business has led to it doubling the size of its offices.
Two years after opening its doors for the first time, Hall Brown Family Law has announced that it has taken over an entire floor of one of Manchester's most prestigious business addresses.
Managing Partner James Brown said that the expansion of its existing facilities in the Grade II-listed Ship Canal House had been prompted by a increase in the number of cases which it now handles.
He added that the extra work had also resulted in a near doubling of staff in the course of the last 18 months, making it the largest specialist family law firm in the north of England.
"When Hall Brown was launched in 2016, we were confident of success but even we have been taken aback at the demand from clients both across the country and overseas.
"Maintaining the high standards which we set ourselves has not only meant recruiting lawyers of the highest calibre but continuing to provide the individuals whom we represent with the best quality of service possible.
"That has meant us having to find extra office space as the volume of our work has increased.
"We were fortunate enough to be able to do that within Ship Canal House, which we've called home since the start of last year.
"As well as more meeting rooms, we will have additional office space for staff and support functions, such as a secure archive.
"This move is both an indication of the progress which we have already made and gives us firm foundations for the future."
In January last year, Hall Brown moved to its current offices in Ship Canal House which themselves six times larger than its first address, which had also been on King Street in the heart of Manchester's business district.
The firm's new office suite will cover 5,500-square feet – more than doubling the size of its base of operations and adds to a remarkable period of growth.
Having started with three staff, including Mr Brown and his co-founder, Senior Partner, Sam Hall, in April 2016, Hall Brown now employs 28 staff, 19 of whom are fee earners.
Mr Brown said that a specialist international division set up to handle complex cross-border cases, many of which involve children, has also been inundated with work.
While half of Hall Brown's current clients come from across the North West, 25 per cent live in London and the South East with a similar proportion based either elsewhere in England and Wales or overseas.
Mr Brown has described the rise in clients from the South East as instrumental in a decision late last year to open an office close to St Paul's Cathedral in London.
Last month, Hall Brown was named in The Times' inaugural list of the 200 Best Law Firms from a total of more than 10,000 in England Wales, news which coincided with its being recognised as a Tier One family law firm by the renowned Legal 500 rankings.
Three of its partners – Andrew Newbury, Beth Wilkins and Mr Brown – were identified as "Leading Individuals" with co-founder and Senior Partner Sam Hall also singled out for praise by Legal 500.
Mr Hall has also recently been named Entrepreneurship Individual of the Year in awards established by City Wealth to honour the achievements of young professionals under the age of 40 operating in the wealth sector.