Hall Brown Cements Place Among UK's Family Law Elite

Published on 21 June, 2018 | James Brown/Sam Hall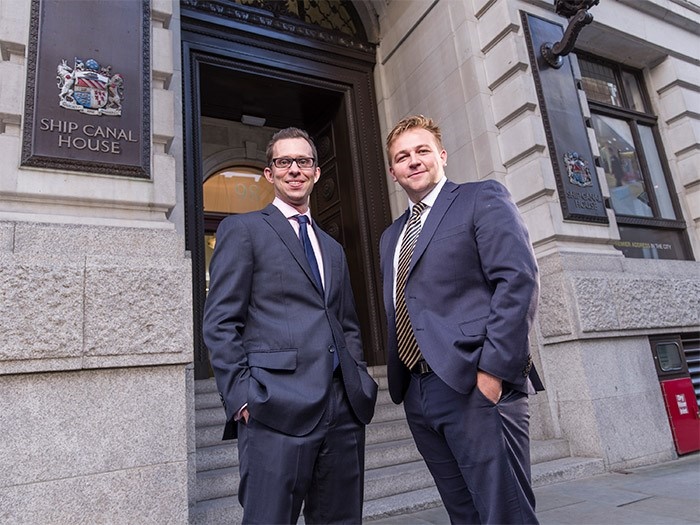 The founders of one of the North West's youngest and most dynamic law firms have spoken of their pride at cementing a place among the UK's very best family specialists.
Hall Brown Family Law remains the only boutique firm outside London on the annual list of Britain's leading family lawyers published by eprivateclient (http://eprivateclient.com/admin/pdf/2018%20Top%20Family%20Law%20Firms%20rankings.pdf).
Managing Partner James Brown and Senior Partner Sam Hall described how the table – which places them in the elite company of much larger and longer-established operators – illustrated the "continued solid progress" made by Hall Brown over the course of just its second year in business.
Mr Brown said that the last 12 months had seen an 83 per cent increase in turnover and 30 per cent growth in staff numbers.
However, he indicated that strategic developments to provide for the firm's long-term future had also been among the year's milestones.
"Making the list last year came both as something of a surprise and as welcome recognition for all the hard work put in during the first year after we opened our doors to clients.
"To retain our place among firms which are much larger than ourselves and have such established reputations is, I suppose, tribute to everyone's determination to keep us moving in the right direction.
"Over the course of the last year, we have seen growth in client numbers, staff and turnover as well as setting up a division supporting the rising volume of children-related cases which we are handling.
"The eprivateclient ranking has a tremendous pedigree and it means a lot to us. It shows how far we have already come and marks us out as worthy advisors for clients and potential colleagues for those lawyers who feel that they also have something to contribute to our success."
The Top Family Law Firm survey is produced by eprivateclient, a leading website and news service for private client practitioners, including lawyers, accountants, trustees and fee-based IFAs.
It examined the performance of law firms across the UK with the final list of 46 representing what the organisers feel are the "leading providers of advice in areas such as child protection, family governance, pre and post-nuptial agreements, divorce and surrogacy".
The results have been published just months after Hall Brown disclosed that its second-year turnover was in excess of £2.2 million.
During its second year, the number of staff employed at Hall Brown's headquarters in the Grade II-listed Ship Canal House on Manchester's King Street increased from 18 to 25, 17 of whom are fee earners.