Excellent Hall Brown Retains Place Among Nation's Family Law Elite

Published on 01 October, 2019 | James Brown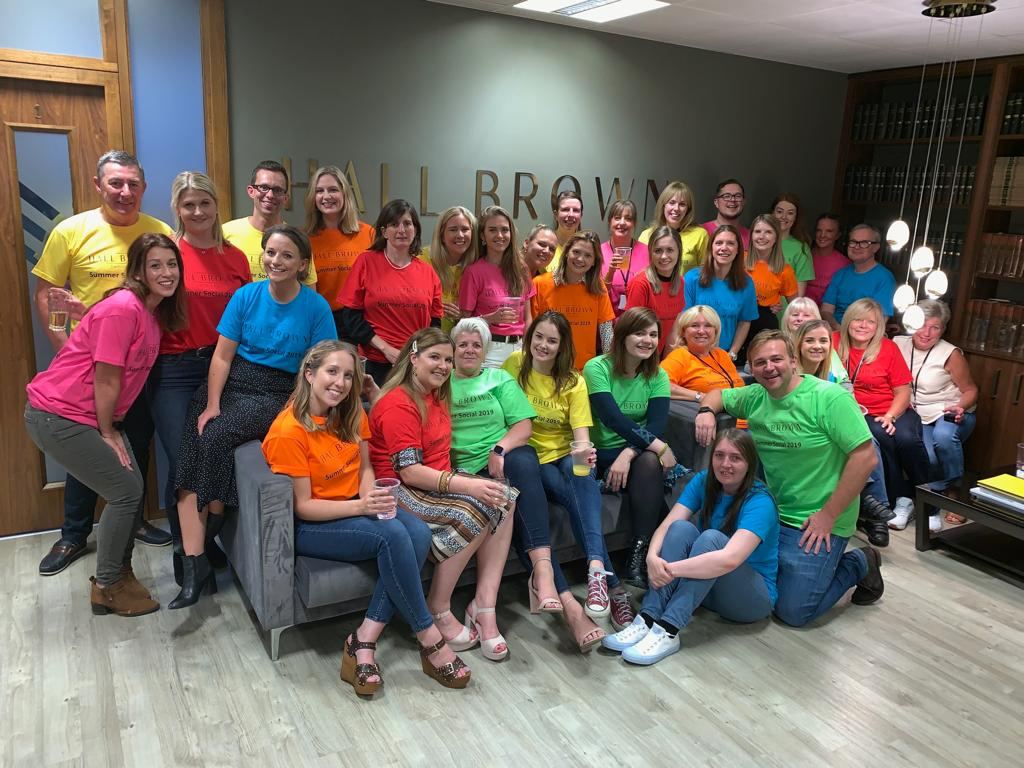 One of the country's youngest and most dynamic family law firms has enhanced its reputation while retaining its place among Britain's legal elite.
In cementing Hall Brown Family Law's place as a Tier One firm, the prestigious Legal 500 rankings has commended it for possessing "a wealth of experience' and "offering the highest calibre" support.
Founders James Brown and Sam Hall are singled out for praise as Leading Individuals, along with fellow partners Beth Wilkins and Andrew Newbury.
Izzy Walsh, who only joined Hall Brown in February as head of its new, enlarged London office is described as another "key lawyer", while Senior Associate Laura Guillon is earmarked as one of Legal 500's 'Rising Stars'.
Mr Brown has said that the ranking illustrates how, in the space of only three years, Hall Brown has firmly positioned itself as one of the country's premier sources of family law expertise.
He even suggested that the latest piece of recognition was "arguably the most heartening of them all", given that it identified the effort of the firm as a whole.
"All of the people mentioned by name are not a little delighted to have had their efforts included but what everyone who works for this firm knows is that any success like this which we enjoy is the result of teamwork.
"It's wonderful to have others acknowledge not just the quality of the work that we do but how we – collectively – do it."
The Legal 500 based on detailed analysis by its team of researchers, including thousands of interviews.
It serves as a resource both for companies and private individuals to make "an informed choice" about the capabilities of solicitors in the UK operating across a range of different legal disciplines and is relied upon by more than four million users each year.
Classifying Hall Brown as "an excellent boutique" firm, the ranking noted that it has "the highest calibre of individual lawyers who all work together superbly as a team", adding "you get the impression everyone in the team communicates and works together".
Mr Brown was highlighted for being "at the top of his game", maintaining "exceptional" client relationships" and "perfect balance between professionalism and approachability".
Sam Hall was, meanwhile, described as "an excellent all-rounder with great client care…a steady and inspiring lawyer to have at your side.".
"The team", said the Legal 500 panel, "continues to benefit from the huge experience of Beth Wilkins", while Andrew Newbury was cited as "a true star in Manchester matrimonial law circles" capable of showing "true steel" in representing the best interests of his clients.
Mr Brown indicated that Laura Guillon's inclusion was "rich reward" for the progress which she has made since becoming one of Hall Brown's first recruits, following spells with some of the North West's other leading family law departments over the course of the previous six years.
He added that Izzy Walsh had reinforced the quality of Hall Brown's nationwide appeal.
Since she was appointed head of the firm's London premises she has overseen an increase both in caseload and office strength, overseeing a series of important hires.
News of the Legal 500 ranking comes only weeks after Hall Brown's combined abilities were  strengthened by the arrival of another of the UK's most respected family lawyers, Mike Devlin.
A former President of the Manchester Law Society, Mr Devlin has won a string of awards and accolades over the course of a 40-year legal career, including being described as an 'eminent practitioner' by two of the legal profession's most prestigious rankings, Chambers UK and the Legal 500.
His decision to work in Hall Brown's Children's Law team led by Katie Welton-Dillon comes at a time when its caseload has increased substantially.
Mr Brown revealed that the number of cases which the unit has handled in the last four months was 25 per cent higher than in the whole of last year.