Drinking Habits Spark Rise in Divorce Disputes Over Wine Collections

Published on 17 June, 2019 | Andrew Newbury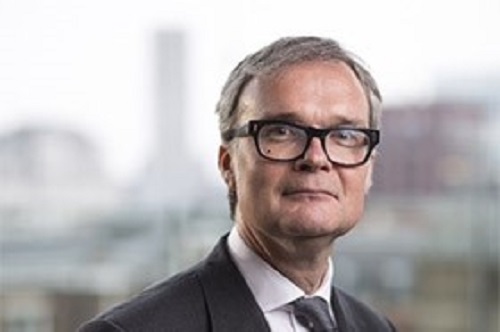 Britons' more refined drinking habits are being blamed for an increase in couples rowing about how to divide up their wine collections when they divorce.
One of the country's leading family law firms has reported that three per cent of divorces which it handles involve arguments about wine.
Andrew Newbury, a partner with Hall Brown Family Law, said that whilst such disputes were less frequent than exchanges about jewellery, cars and even furniture, they had become a more regular feature over the last five years.
"It is not uncommon to find even relatively wealthy couples with sufficient assets to afford a generous division disputing who should own personal possessions or chattels on divorce.
"Quite often, those disagreements tend to involve valuable objects, such as watches or jewellery. However, there has been a definite increase in cases featuring arguments about ownership of the wine collection in recent years.
"These disputes are no longer confined to very wealthy couples who are able to amass collections of the very finest and most expensive vintages, even though we have dealt with a number of couples contesting ownership of collections worth substantial sums of money.
"What we're seeing is many more cases in which one or both spouses take more than just a casual interest in what they're drinking. That has combined with a much broader recognition that wine is an asset which has appreciated considerably in value over the course of recent years.
"Such has been the degree of appreciation that wine has almost become the new vintage car. Just like cars, courts and couples tend to have something of a blind spot when it comes to valuation.
"The process of determining how much something is worth can be very costly and time-consuming and can be regarded as something of an unwanted hold-up in a divorce, all the more so when the value attached to an object can be somewhat subjective."
Mr Newbury's comments come after the publication of UK research showing that wine values had grown by 125 per cent over the course of the last decade – more than every single asset class except stocks and shares.
A recent study of the international wine market by the United States Department of Agriculture concluded that by the end of this year, the UK market for still wine alone would be second only to the US in value (£20 billion compared to £25 billion).
Meanwhile, further analysis revealed that UK sales of sparkling wine had also increased by 76 per cent since 2012.
Mr Newbury described how Hall Brown Family Law had handled 360 divorces over the course of the last year.
He added that the novelty of such claims being made in divorces posed difficulties for courts and couples alike.
"Whilst we have seen attention being paid to how different successive types of assets should be treated on divorce, wine is something which is relatively new as a focal point.
"Therefore, there is something of a lack of consistency in how collections are dealt with. In the past, I have been involved in divorces in which there were wine collections but neither of the spouses made any real fuss about it.
"That has definitely changed. Even so, there still remains uncertainty about how much a collection needs to be worth in relation to the rest of a couple's assets before it is even regarded as something to be taken into account."