Double Recognition Confirms Hall Brown Among Nation's Best Law Firms

Published on 30 October, 2018 | James Brown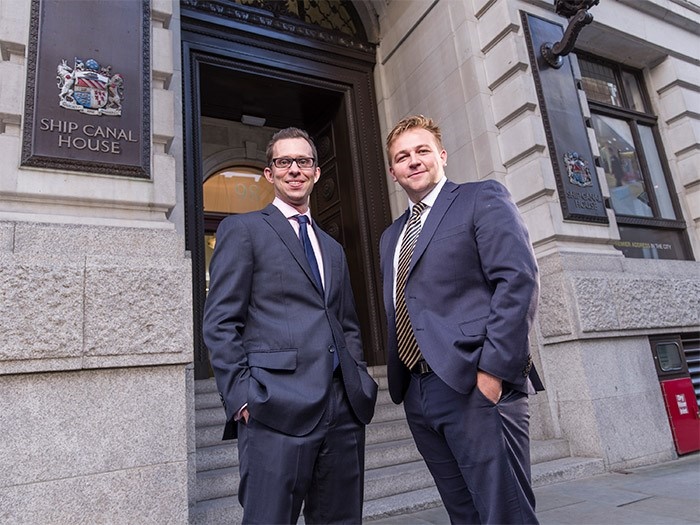 One of the country's most dynamic family law firms has seen its place among Britain's legal elite confirmed by a brace of prestigious rankings.
In the space of 24 hours, Hall Brown Family Law was included among a handful of Tier One family law firms in the North West by Legal 500 and then named as one of the 200 best law firms in England and Wales by The Times newspaper.
Hall Brown has also seen three lawyers also singled out for special praise, being identified as Leading Individuals by Legal 500 – more family lawyers given that honour than work for any other firm in the region.
Managing Partner and co-founder James Brown hailed the double-recognition as another notable milestone in the two years since Hall Brown opened its doors.
"To be classed among the very best in our legal discipline at such a relatively early stage in our development is wonderful news and testament to the talent and terrific effort of everyone involved in the firm.
"It's also a tremendous spur to us all to live up to the high standards which we've set ourselves and the quality of work which we believe our clients deserve."
The Times' inaugural Best Law Firms classification saw Hall Brown one of 200 practices chosen from the 10,000 firms in England and Wales (https://www.thetimes.co.uk/article/hall-brown-best-law-firms-rfjgzdzmp?shareToken=6f5ead268557e68175c449344ae65457).
Drawn from the recommendations of 20,000 solicitors, inclusion was based on which firm other than their own they would recommend in one of 31 practice areas.
Hall Brown, which was described as "the largest family law specialist in northern England", was one of 23 family law firms selected.
In the Legal 500 ranking , Hall Brown was one of only six firms given Tier One status from across the North West (http://www.legal500.com/c/north-west/private-client/family#table_1147).
Three of the firm's partners – James Brown, Andrew Newbury and Beth Wilkins – were named Leading Individuals.
In addition, Senior Partner Sam Hall was cited as an "excellent strategist..hard to beat..[with] unrivalled experience in matrimonial litigation at the highest level", while Senior Associate Laura Guillon was referred to as "exceptional".
The twin honours come less than a week after Hall Brown's administrative team also received plaudits of their own.
At the North West PA of the Year Awards ceremony staged in Manchester Cathedral, the firm won PA Team of the Year and Office Manager Jo Wilson was named Manager of the Year.