Don't Look Back in Anger: Liam Gallagher's Daughter and Parental Conflict

Published on 11 August, 2017 | Rebekah King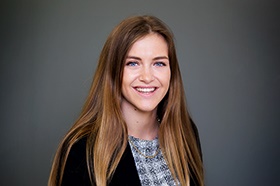 The work of a family lawyer involves great variety.
Although the law applied to the work that we do is relatively constant, we find ourselves confronted with very individual matters based on very particular circumstances.
Even so, throughout the course of any year, there are seasons, months and even specific dates which coincide with an increase in certain types of cases.
For instance, over the last month or so, we've seen the usual rise in requests to assist estranged or divorced parents resolve their differences ahead of the school holidays.
Along with the surge in enquiries about possible divorces which follow family vacations both in the summer and at Christmas, dealing with child contact issues is something of a staple of the family lawyer's life.
It is also true to say that an increase in cohabitation over the last few decades (https://www.ons.gov.uk/peoplepopulationandcommunity/birthsdeathsandmarriages/families/bulletins/familiesandhouseholds/2016) has been accompanied by more friction between parents over childcare arrangements.
A fair proportion of such disputes, sadly, appear to be due more to tensions between mothers and fathers themselves than the sheer logistics of fixing travel and accommodation.
Occasionally, this kind of tension breaks into the public domain. Take the former lead singer with Oasis, Liam Gallagher, who told a magazine that he'd still not met the daughter whom he'd fathered during an affair early in his marriage to the actress Patsy Kensit.
Gallagher was quoted as suggesting that the reason he hadn't seen 20-year-old Molly Moorish was because he and her mother – the singer Lisa Moorish – "don't get on".
One newspaper not only published extracts from the interview with Gallagher but a selection of pointed social media messages from Molly's mother, including one image featuring her daughter alongside Liam's brother, Noel.
Unfortunately, what might appear to be an unusual instance is far from novel. More than a decade ago, a senior judge involved in one bitter divorce described how children should be treated neither "as pawns nor possessions" in rows between parents (http://www.telegraph.co.uk/music/news/liam-gallagher-reveals-never-met-20-year-old-daughter-aint-happening/).
In an effort to defuse tensions, the Government even introduced legislation – the Children and Families Act to reinforce the importance of shared parenting. Simon Hughes MP, who was Justice Minister in the Conservative-LibDem coalition Government which pushed through the change, said it had been done out of a desire to "[encourage] all parents to focus on the needs of the child rather than what they want for themselves" (https://www.gov.uk/government/news/childrens-relationship-with-separated-parents-to-be-emphasised-by-new-law).
Family lawyers at Hall Brown Family Law and elsewhere always place great emphasis on reminding parents that they should place the interests of their child, whatever the nature of their own disagreements.
There is a welter of evidence showing that children having a positive relationship with both their parents grow up to become more rounded and better developed.
It can be difficult, of course, to set aside the issues underlying an argument – particularly one lasting two decades – but, whatever the cause, I'm sure that I wouldn't be the only one urging Liam Gallagher to "Go let it out" and seize the opportunity to cement a lasting, loving bond with his daughter.