Putting our Best Feet Forward

Published on 22 May, 2018 | Jo Wilson/Alice Couriel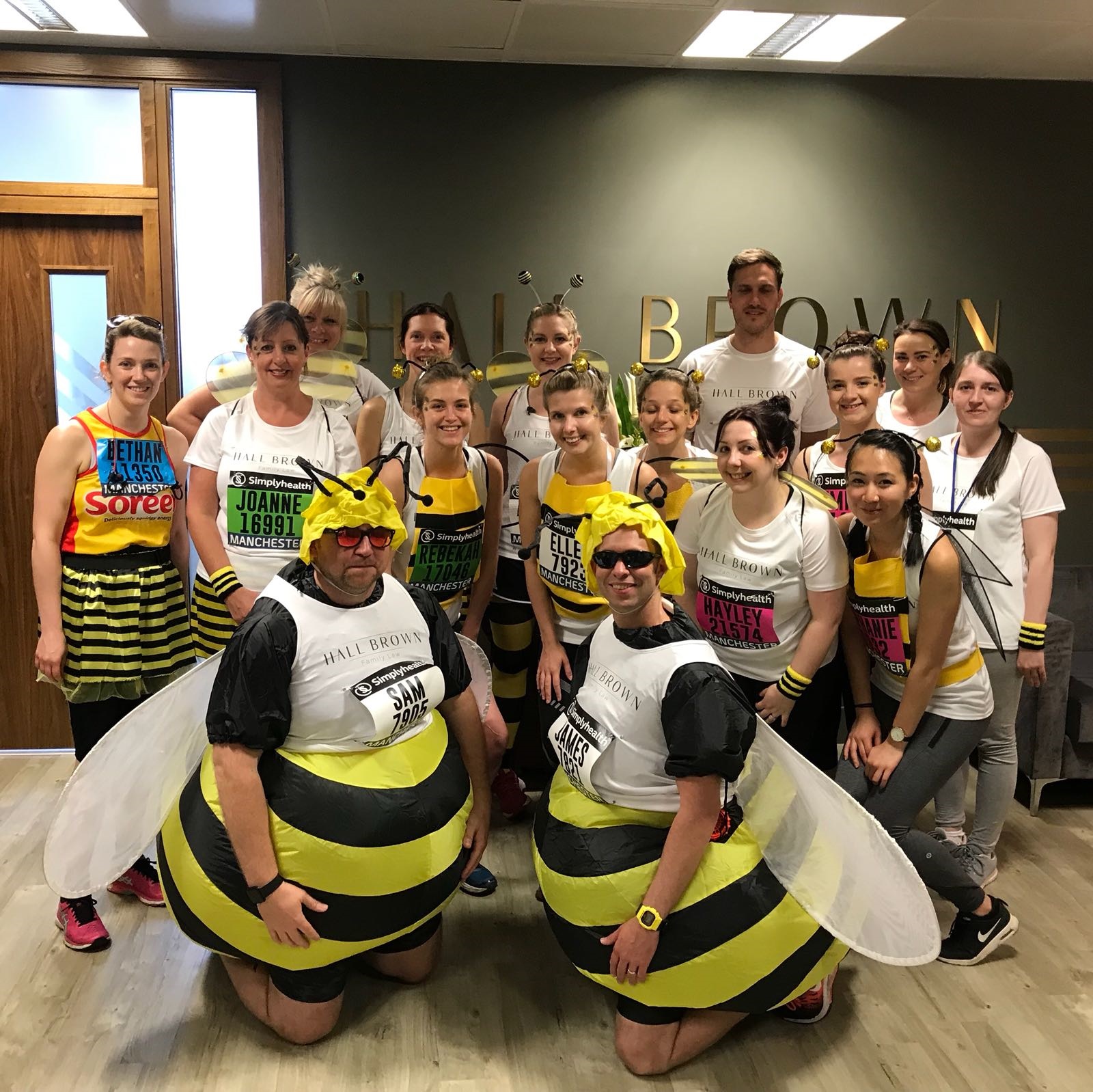 Over the course of the two years since Hall Brown opened its doors in Manchester, we count ourselves as fortunate to have been able to make great strides forward.
That's not only due to all those at the firm but a much wider network of friends, colleagues, clients and families who have made their own telling contribution to our success.
In turn, we believe that in doing our bit for the city around us, something which becomes even more relevant at this particularly poignant time of year.
The annual Great Manchester Run came just days before the first anniversary of a bombing at the end of a concert at the Manchester Arena which killed 22 people and injured hundreds more.
As horrific as the incident was, it also brought out much of the best of the city that Hall Brown is proud to call home.
One comforting aspect was the way in which residents and business alike rallied together in a show of civic pride, supporting a wide variety of ventures to demonstrate how committed we all are to the city and the people who live and work within it.
So, it was for a very special reason that an 18-strong team from Hall Brown put on their running shoes (and some fetching bee-themed costumes) to raise funds for an organisation which does so much for so many people throughout Manchester.
Our aim was to raise £3,000 for Forever Manchester, which Hall Brown has chosen as its nominated charity this year.
Over the course of almost the last three decades, it has delivered more than £36 million into health, sport and education and environmental projects across the local community.
In short, it's a very worthwhile cause and deserving of everyone's support.
I'm delighted to say that in high temperatures and high spirits, we were able to beat our target.
As I write, our tally on the Just Giving website (https://www.justgiving.com/fundraising/hallbrown-10k-forevermanchester) stands close to £3,500.
At a time when Manchester is forced to reflect on the wounds caused by yet another terrorist attack, we want to thank Hall Brown's extended family for helping demonstrate our affection for the city – now and forever.