Hall Brown Supporting Stars Take Another Bow

Published on 02 December, 2021 | Sam Hall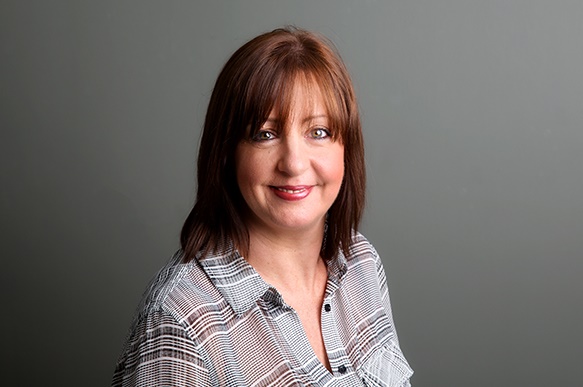 The all-'round excellence of staff at fast-growing Hall Brown Family Law has earned more praise in the form of yet another award.
Joanne Wilson, the firm's Senior Office Manager, has been chosen as PA of the Month by The PA Network, (https://cityco.com/event-type/the-pa-network/).
It is just the latest recognition for Hall Brown's support team and Mrs Wilson in particular, who has been with Hall Brown since it opened its doors in April 2016.
Three years ago, she took the top title at Manchester's annual PA Awards and was named Manager of the Year in the equivalent competition for the whole of the North West.
The firm's entire administrative staff took the PA Team of the Year prize at the regional awards in 2018.
As well as this, Mrs Wilson also took won the prestigious Legal PA of the Year at the Secs in the City Awards in London in 2019.
Mrs Wilson's latest recognition comes a month after Hall Brown retained its place on The Times' list of the best law firms in England and Wales for a fourth successive year, having already secured top billing in both the Legal 500 and Chambers and Partners industry rankings.
Hall Brown's Senior Partner and co-founder Sam Hall said that the standing of Mrs Wilson and her colleagues had grown as the firm's workload and reputation had developed.
"It's no exaggeration to say that the quality of the work for which Hall Brown has become renowned is due in no small part to the efforts of Jo and her team.
"I have lost count of the number of times that clients and legal peers alike have remarked upon how helpful and efficient our support staff are.
"We are all delighted, therefore, when they receive due credit for their contribution to our success.
"Jo has long been regarded within and outside the firm as one of the very best office managers around.
"She supervises support teams in Manchester and our other offices too and sets the high standards which everyone else has to follow.
"We count ourselves as being very lucky to have her."
The monthly PA awards run by Cityco (https://www.cityco.com), Manchester's city centre management company are sponsored by You Are Home (https://www.yahservicedapartments.com/), a residential rental agency which works with Manchester's business community.
Cityco has described the awards as a part of its mission to further the growth of Manchester city centre "by bringing businesses together with each other and public agencies to support the vibrancy and resilience of our incredible city".
Competition judges said that Mrs Wilson's "hard work and dedication" in her role had "shone through".
A self-taught secretary, she has worked with many of Manchester's leading law firms and was one of Hall Brown's first appointments.
The firm was one of only eight law practices in the North West to be named as Tier One family law specialists by Legal 500. It also retained its Band One status in Chambers and Partners.
More of its partners named as Leading Individuals across both of those rankings than any other firm in the region, while the heads of its offices in London and Sheffield were also singled out for praise.
In November, Hall Brown was named the North West's leading professional services business company in the region's Business Masters Awards. It was also shortlisted in the Awards' Small Business category.
That title came after Managing Partner and co-founder James Brown was named Professional Services Leader in the North West Leadership Awards.
In September, Mr Hall, was one of only three Manchester-based solicitors to feature in a list of the UK's 100 best private client lawyers.
Earlier this year, Hall Brown, which employs 49 people, including 37 of whom are fee earners, announced that its turnover had increased from £4.1 million to £5.2 million over the previous 12 months.