Hall Brown Founder Recognised As Business Leader

Published on 05 October, 2021 | James Brown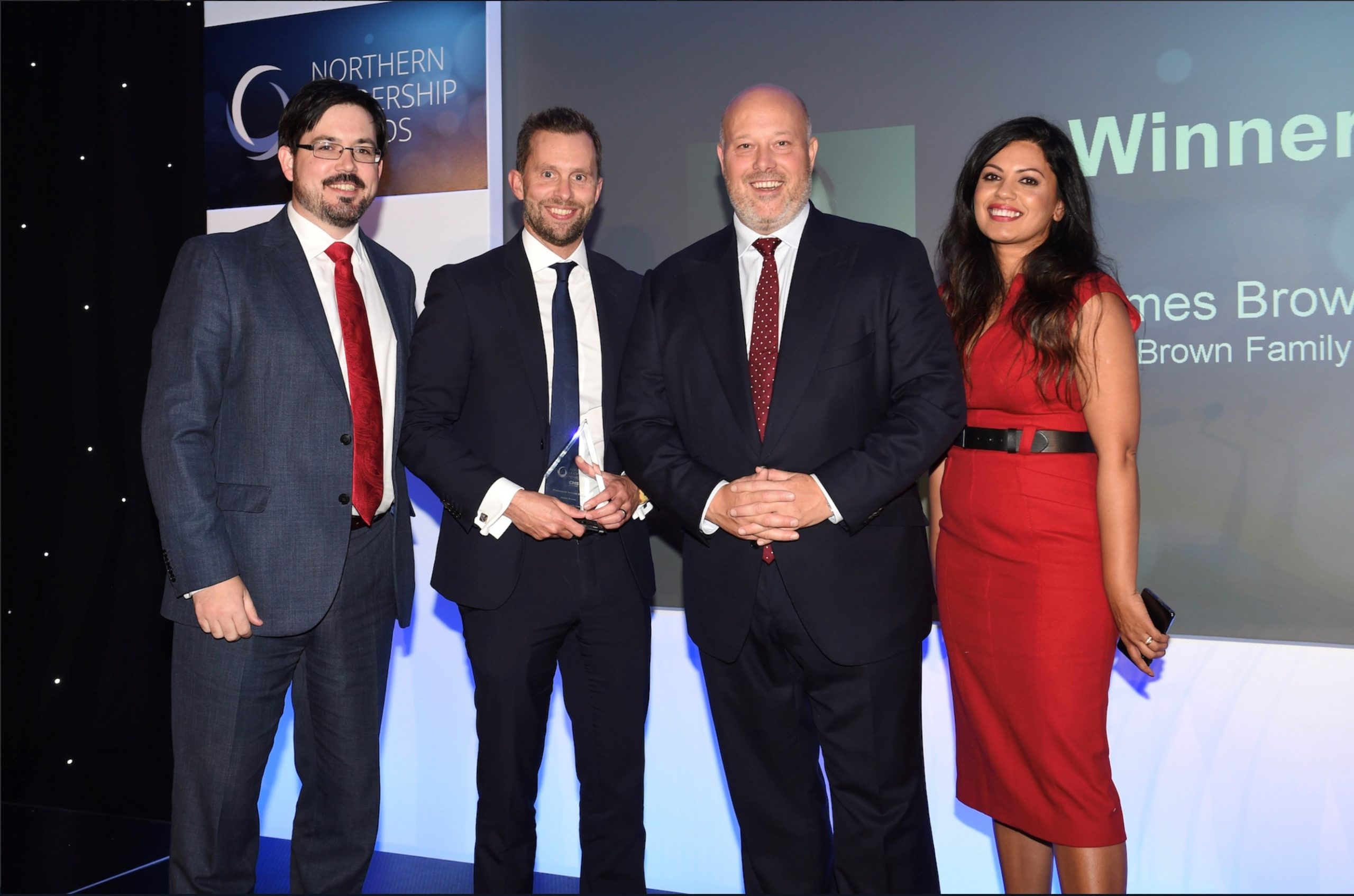 One of the founders of Hall Brown Family Law has completed a personal double for his efforts in securing the firm a place among the country's legal elite.
On the same day that James Brown, the firm's Managing Partner, was named Professional Services Leader in the North West Leadership Awards, he was singled out for praise in the latest edition of the prestigious Legal 500 rankings.
Included as one of four Hall Brown partners included in Legal 500's category of Leading Individuals – more than any other family law specialist in the North West – Mr Brown was recognised for his abilities in handling big money divorces.
The recognition also coincided with Hall Brown being the only boutique firm from the region to feature among the highest ranked family lawyers in the UK in a listing compiled by eprivateclient
Mr Brown has described how the accolades amounted to a "remarkable tribute" to the hard work by Hall Brown's staff since the firm launched five years.
He added that it was particularly satisfying to see Hall Brown's success in meeting the challenges posed by the Covid pandemic pay off.
"I am, of course, very proud to pick up the North West Leadership award but the fact is that a leader is only as good as the team around him.
"We have been very lucky to gather together an immensely talented group of lawyers and administrative staff. That's illustrated not just by the award but the fact that we have managed to retain our place in the top tier of family law firms in two very important rankings.
"It demonstrates quite clearly how we have all been able to pull together effectively to provide clients and each other with tremendous support.
"That's been especially true during the last 18 months as we maintained the very high standards which we set ourselves when we first launched the business despite being forced to work remotely for long periods of time."
Mr Brown was speaking after collecting his Professional Services Leader award in front of an audience of 300 people at Manchester's historic Midland Hotel.
Organisers of the North West Leadership Awards said that the 15 winners of individual prizes across a range of different business sectors reflected "individuals and organisations that have shown resilience, innovation, and strength over the past 18 months".
Hall Brown is one of just eight law practices to be counted as Tier One family specialists by Legal 500, which assesses the capabilities of firms across the world using feedback from professional peers and clients.
It is the fourth consecutive year that Hall Brown – noted as being an "exceptional law firm with a monumental national profile" – has been named among the very best family law specialists in the ranking.
Along with Hall Brown co-founder Sam Hall and partners Andrew Newbury and Beth Wilkins, Mr Brown is one of Legal 500's Leading Individuals.
With a workload often comprising very complex and high value cases, Legal 500 has described him as "just brilliant at financial matters".
Mr Hall is identified for "excellent client care skills and meticulous preparation", while Mr Newbury is "simply the best matrimonial lawyer around".
Hall Brown Senior Associate Laura Guillon is also mentioned by Legal 500 as a rising star of family law.
The eprivateclient family law rankings are regarded as "the definitive guide to the leading providers of advice in areas such as child protection, family governance, pre and post-nuptial agreements, divorce and surrogacy".
Hall Brown is one of only eight boutique practices which it has included and the only one headquartered in the North West. The firm also boasts offices in London and Sheffield.
The high-profile hat-trick comes just weeks after Mr Hall was one of only 31 family lawyers – only three of whom are Manchester-based – included in the list of the 100 best private clients in the UK compiled by leading media specialist City Wealth.
Earlier this year, Hall Brown, which employs 48, including 36 of whom are fee earners, announced that its turnover had increased from £4.1 million to £5.2 million over the previous 12 months.