Why More Couples Are Choosing Post-Nuptial Agreements

Published on 15 November, 2016 | Laura Guillon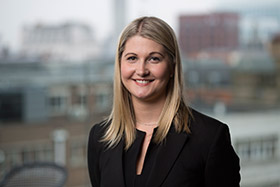 Most people have heard of pre-nuptial agreements, but post-nuptial agreements are now also becoming increasingly popular in Britain. According to an online survey conducted by the Office for National Statistics, over a third of married people admitted that they would consider entering into a post-nuptial agreement should divorce look likely.
A pre-nuptial agreement is entered into by a couple before they marry or enter into a civil partnership. It is an agreement designed to dictate what would happen should the marriage break down, and can protect assets such as businesses, property, savings and investments.
A post-nuptial agreement, on the other hand, is entered into after marriage or civil partnership – but essentially serves the same purpose as a 'pre-nup': it states what would happen with regards to finances, assets and children should the couple divorce.
How Do Post-Nuptial Agreements Work?
Post-nuptial agreements help to provide clarity, simplicity and security during a difficult time. In the event of a divorce, the agreement is taken into serious consideration by the courts. Agreements typically state the arrangements for the following should divorce occur:
incomes
children
pensions
properties
savings
wills
expected inheritances
investments
outstanding debts
assets
belongings
future income
business ventures
Anything else that the couple considers relevant may also be included in the agreement.
For post-nuptial agreements to carry full weight, both parties must agree to the terms within it entirely of their own will – without undue influence or pressure – and they must fully understand the terms they are entering into. Courts may be less likely to consider post-nuptial agreements when it is believed that one party has been coerced into the agreement. Duress, misrepresentation and claims of fraud may also be taken into consideration when the document is brought to the court. Also essential is the need for each party to receive independent legal advice and for each party to provide financial disclosure to the other.
Who Could Benefit from a Post-Nuptial Agreement?
Many couples find it difficult to bring up the topic of pre- or post-nuptial agreements before or during their marriages, but statistics show that more couples have recently taken it upon themselves to protect their property and assets in case they do end up divorcing.
Couples who have experienced difficulties in the past often enter into post-nuptial agreements. For example, those who have been through temporary separations, divorce, remarriage or infidelity are more likely to discuss post-nuptial agreements than those who have not. Many couples who have separated and then reconciled later on enter into post-nuptial agreements in order to safeguard their money and assets should the relationship break down again.
Financial stresses and uncertainties can also lead to post-nuptial agreements, in order to ensure financial security should they divorce. Post-nuptial agreements can also reduce hefty legal costs in the future. If a post-nuptial agreement is used, for example, divorces can often be more straightforward and less time-consuming.
Securing Your Future With Legal Support
If you would like help to try and secure your assets and finances should your marriage break down, call our Manchester office on 0161 804 7000 or email us at info@hallbrown.co.uk and we will guide you through the post-nuptial agreement process.