Rebekah King

Solicitor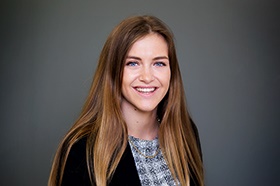 Rebekah qualified as a solicitor in August 2020, having joined the team in July 2017 and strives to provide the highest level of client support. In 2016 she secured an upper second class with honours in her LLB from the University of Reading, excelling in the Family Law module.
Rebekah is committed to her voluntary work, having held a position on the committee for Student Action for Refugees and volunteering for Victim Support whilst at University.
Her understanding of the legal process coupled with her voluntary experience has refined her organisational and interpersonal skills, meaning that she can support the team and clients with confidence.