Melanie Kalina

Senior Solicitor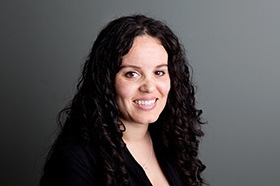 Melanie trained in a leading family law department in Manchester in 2007 and has practised exclusively in family law since qualifying in 2009.
Melanie specialises in the law relating to children including arrangements for children after separation, Special Guardianship orders for family and non-family members, adoption and child welfare issues involving social services. Melanie represents parents and a wide range of other family members including grandparents and siblings.
Melanie has particular experience of representing parents and carers where there are allegations of domestic abuse, sexual abuse, mental health difficulties and substance misuse. Melanie has also represented several clients who lack litigation capacity and require the intervention of the Official Solicitor to act on their behalf.
Melanie also has considerable experience in cases requiring Family Law Act injunctions, for example Non-Molestation Orders, Forced Marriage Protection Orders and Female Genital Mutilation injunctions.
Melanie is an experienced advocate and has appeared before magistrates, district and circuit judges and in the High Court including before the President of the Family Division Sir James Munby.
Melanie represented the mother in the reported case of Y (Children) (No 3) [2016] EWHC 503 (Fam) in which the parents were accused by the Local Authority of taking their children to Syria. The children were successfully returned to their parents' care.
Melanie has significant experience in dealing with cases involving neurodiversity in parents and in children, particularly autism, and her personal experiences as a parent of an autistic child are invaluable in providing an understanding and empathetic approach.
Melanie sits as a deputy district judge in family and civil law on a part time basis and so has a 'behind the scenes' understanding of judicial attitudes and approaches, and how best to navigate the court process.