Claire Reid

Partner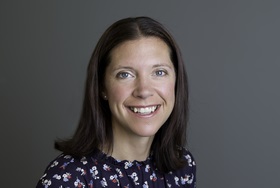 Claire has nearly 20 years' experience advising, supporting and assisting in all areas of relationship breakdown and family law, working in specialist family law teams in Manchester throughout her career.
Claire relocated to Manchester in 2001, starting her training with the family law team at Pannone LLP – the top family law department in Manchester. Whilst there, Claire worked directly with Andrew Newbury for more than a decade.  Claire joined Hall Brown in July 2017.
Claire has acted for and advised a wide range of clients, from housewives to professionals to celebrities. Her clients are frequently recommended to Claire by former clients and other professionals in view of her legal expertise and her empathetic, sensitive approach.   Clients comment on Claire's meticulous preparation and attention to detail. They praise Claire for her personable manner and her ability to provide clear, practical advice.
Claire has a wealth of experience in dealing with complex financial settlements including companies, offshore assets and trusts. Claire also regularly represents parents and wider family members in disputes concerning arrangements for children.
Claire is skilled at negotiating settlements for clients either voluntarily or through the court process. Her focus is always on achieving the long term goals of her clients.
Claire has significant technical expertise.  She has acted as an expert in foreign divorce proceedings, advising on sharing a UK pension following Australian divorce proceedings.  This involved her giving evidence to the Federal Court of Australia.
As an expert in her field, Claire is a regular contributor to legal publications including The Solicitor's Journal, Family Law, LexisNexis, Lawyer Monthly and Family Law Week. Claire also lectures to other lawyers and professionals on family law matters, including presenting webinars for practitioners nationwide. In addition, Claire comments to the national press on issues of family law.