New Faces, New Offices For The New Year As Hall Brown Continues Growth

Published on 20 January, 2023 | Back to News/Press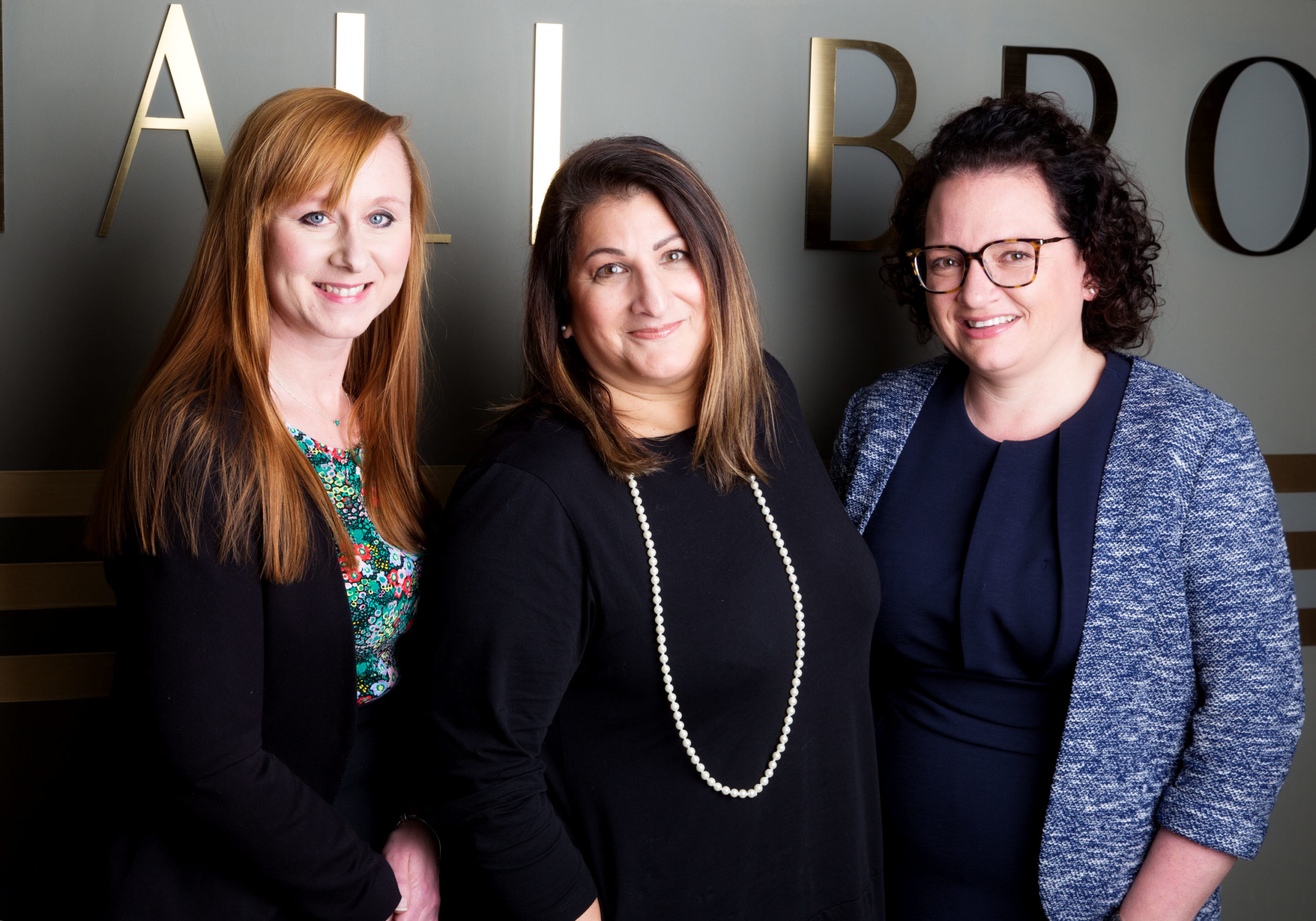 Hall Brown Family Law has revealed that a substantial increase in work handled by its Sheffield team is behind its latest expansion.
In addition to the hiring of two new senior lawyers from one of its rivals, the award-winning boutique firm is relocating to larger offices in the city.
Both Melanie Hadwin, who has arrived as a Senior Associate, and Associate Solicitor Emma Hubbard have become the latest individuals to switch to Hall Brown from Irwin Mitchell.
They join Partner Alison Fernandes and consultants Martin Loxley and Zoe Round. Both Ms Fernandes and Ms Round had previously headed up Irwin Mitchell's family law team in Sheffield, while Mr Loxley is the former national head of that firm's family division.
Ms Fernandes, who leads Hall Brown's operations in the city, has described how the latest appointments have cemented its position as the leading family law firm in South Yorkshire.
She added that further recruitment and a rise in caseload had prompted the move to a new base at Fountain Precinct in the city centre.
"The last 12 months have been incredibly busy and seen Hall Brown underline how we have become the most trusted advisor to families in the Sheffield area and beyond in less than three years.
"That is one reason why we are so excited to have Melanie and Emma join us. They are already very well-known for their legal knowledge and their emphasis on looking after clients is a superb fit with our own core values.
"Hardening economic circumstances over the last year have made more families consider how they protect their wealth.
"That has not just been reflected in what happens before couples marry or when they divorce but how, for instance, parents help children get onto the property ladder at the start of their own relationships while protecting whatever money they pass on.
"These are challenging times for households across Yorkshire and we're doing our best to provide some reassurance."
Prior to spending a decade with Irwin Mitchell, Ms Hadwin worked at another well-known local firm, Howells.
During the course of her near 20-year career, she has advised some of the most prominent figures in the area's business community on a range of family law financial issues.
In the latest edition of one of the UK's most prestigious rankings, Legal 500, she was hailed as "one of the best Senior Associate solicitors anywhere".
Ms Hubbard has developed a reputation for her skill in dealing with children's law matters since qualifying as a solicitor in 2008 and has been recognised as an 'Associate to watch' in the Chambers and Partners legal directory for the last two years.
Although working out of Hall Brown's new Sheffield offices, she will form part of the firm's fast-growing children's law team – headed by Manchester-based Partner Katie Welton-Dillon – which has become renowned for its ability to deal with complex cases, such as those involving international relocation and surrogacy.
Hall Brown's Sheffield operation has doubled in size in the last 12 months and now numbers 10 staff.
Ms Fernandes and Ms Round are the only two family lawyers in the region to feature in the top tier of professionals in both the Chambers and Partners and Legal 500 classifications.
A second Hall Brown office in Yorkshire – in Leeds – launched in April last year.
The firm has its headquarters at the Grade II-listed Ship Canal House in Manchester and a London team based at Lincoln's Inn Fields.
During 2022, Hall Brown topped the Small Companies category in a national ranking of the Best Companies to work for and was the highest placed specialist family law practice.
Hall Brown has also been named among The Times' Best 200 Law Firms in each of the four years in which the rankings have been compiled as well as featuring in the top tier of family law practitioners in the Legal 500 and Chambers and Partners tables.
Hall Brown now employs a total of 61 people, 47 of whom are fee earners. In the last full financial year, the firm saw its turnover increase from £4.1 million to £5.4 million.