Hall Brown Proud to Support and Sponsor 'Fat 40s Riding' Cycling Team

Published on 15 July, 2021 | Back to News/Press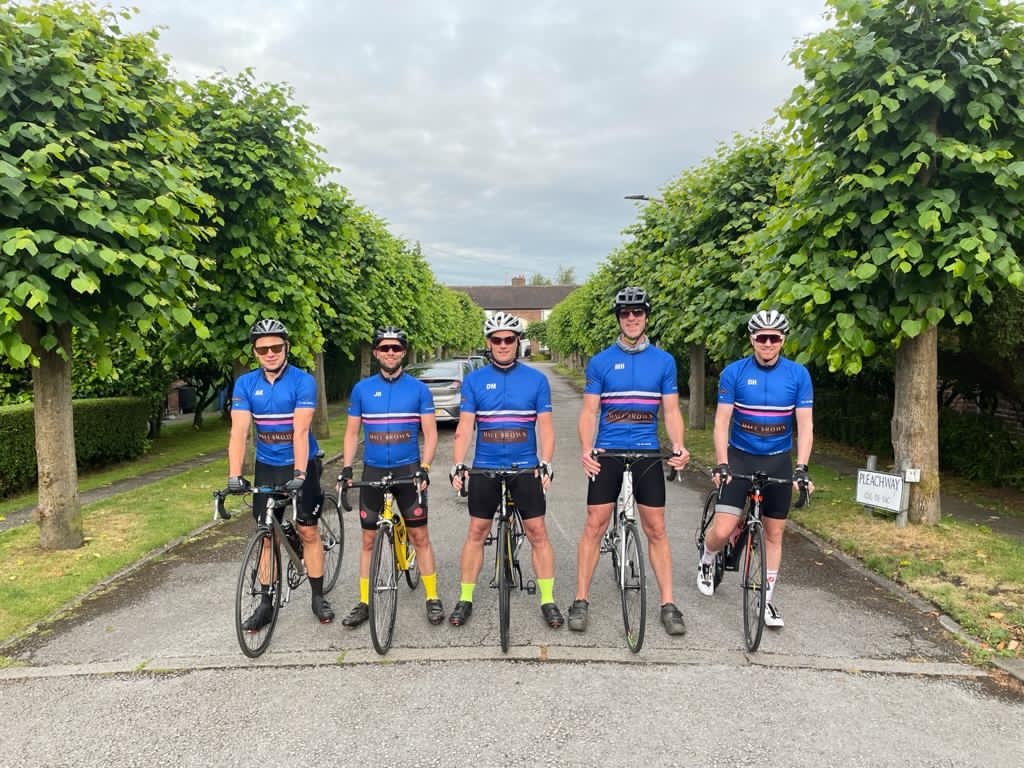 Hall  Brown  Proud  to  Support  and  Sponsor  'Fat  40s  Riding'  Cycling  Team
The  Cyclists  Raise  Over  £3,000  for  The  Christie
Five Dads from Manchester donned their Lycra for the Manchester to Blackpool Bike Ride this month in aid of The Christie charity.
Backed by Hall Brown family law firm based in Manchester, London and Sheffield, the 40-something year olds formulated a team called 'Fat 40s Riding', which includes local dads James Brown, Duncan McAuley, Andrew Kinder, Martin Hanson and Darren Divine-Hayes.
The quintet began riding together at the start of the year in lockdown and were keen to embark on a cycling challenge in support of a worthy cause. So, The Christie Manchester to Blackpool Bike Ride covering 60-miles, which is also the charity's largest cycling event, seemed the perfect challenge.
James  Brown,  part  of  the  five-man  team,  as  well  as  Co-Founder  and  Managing  Partner  at Hall  Brown  commented: "Sport for me brought about some light relief during the long lockdown months, as I'm sure it did for many people. As fellow dads we took this time to meet for a weekly cycle, up our fitness levels and ultimately enjoy some social interaction.
"We've known each other for some time now given that our children all attend local junior schools, and some of us also coach at Heaton Moor Rugby Club.
"After a few months of team cycling under our belts, we felt ready to take on a challenge. Given that a number of the Hall Brown team have been affected by cancer, The Christie seemed like a very fitting cause for us to champion."
Starting from The Piazza at Media City Salford, the 'Fat 40s Riding' team cycled along country lanes to the finish on the South Promenade at Blackpool, the furthest they've cycled together to date.
Money raised from the event is utilised to provide inspiration and hope to cancer patients and their families, as well as helping to carry out more research, give more people the very best treatment and care – and save even more lives.
James  added: "Despite it being more than double the distance of our usual rides, we made it to the end and had a truly fantastic day. It was brilliantly organised and thankfully a fairly flat course too.
"We're delighted to have helped support and raise over £3,000 for this fantastic charity.
"Bring on the next challenge!"