Divorcing Couples Rowing Over Horses as "Surrogate Children"

Published on 02 January, 2018 | Back to News/Press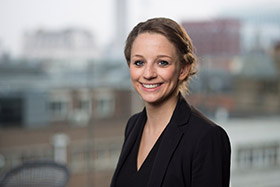 Divorcing British couples are now more likely to go to court to contest ownership of horses than any other animal.
One of the country's leading family law firms has reported that five per cent of separating husbands and wives argue about who should keep and pay for horses.
Alice Couriel, a Solicitor with Hall Brown Family Law, said three-quarters of all such disputes involved childless couples with some wives coming to regard horses almost as "surrogate children"
She added that whilst a considerable number of other divorces featured discussions about other pets, the cost of looking after horses meant that resolving the issue of who and how they were retained was most likely to create friction.
"Horse ownership has become a noticeable feature of the divorces which we deal with not only due to the frequency with which it crops up but because of the intensity of the disputes which can arise.
"Men and women do regularly bring up the question of who gets to keep the cat or dog but they are, it seems, seldom prepared to spend money on legal fees to determine their future well-being.
"In those divorces featuring horses, they don't represent an after-thought but critical elements.
"We are not only looking at very wealthy couples able to afford thoroughbred racehorses but families of relatively modest means and animals which could be considered more of a companion than an indulgence.
"We see many instances of husbands with sons or daughters from previous relationships who make a conscious decision not to have more children when they remarry. In those cases, horses become a substitute part of their wives' lifestyles and are almost treated as surrogate children.
"The real tension comes when marriages such as these sadly come to an end. Husbands often contest wives' insistence that keeping and providing for horses is a need which must be taken into account when it comes to determining where she might live and the size of potential settlements after they divorce, contending that they are luxuries instead.
"Such costs can run into many thousands of pounds a year, even though horses are ultimately classed as chattels or possessions under the law. Although courts are generally unwilling to have proceedings to establish their precise valuation, the sums involved are mentally factored into calculations when it comes to dividing up a couple's assets."
Ms Couriel explained how rows about the cost and ownership of horses had occurred in 19 of the 300 divorces handled by Hall Brown over the course of the last year.
She described how Hall Brown had recently finalised a divorce between one professional couple whose lengthy marriage ended in a dispute about whether a husband would pay for the stabling and paddock which his ex-wife demanded for her horse.
Another case involved a wife who proposed that her husband should buy a replacement for her ageing horse in order to allow her to continue riding after their divorce.
The settlements drew parallels with the case of Tracey Wright who had won an allowance for the stabling of her horse and her daughters' ponies after her divorce from a racehorse surgeon in 2008.
Seven years later, an Appeal Court judge, Lord Justice Pitchford, told her that she had no expectation of being "supported for life" by her former husband and she should "go out to work and support herself".
The ruling coincided with publication of the results of the most recent survey British Equestrian Trade Association. It revealed that there were 446,000 horse-owning households in Britain and concluded that the average cost of looking after horses had risen by 36 per cent in the last five years to £3,600.
The same study estimated that the total annual spending on equine care in the UK had risen to more than £4.3 billion.
Ms Couriel suggested that horse owners were so committed to looking after their animals that the cost of stabling, feeding and accessories such as horseboxes was an integral part of discussions about how to prepare for life after their divorce.
"These cases tend to fall into one of a few categories. There are those with sufficient joint wealth for the cost of keeping even valuable horses not to be a real issue of contention and others in which ownership is a very sentimental thing.
"There are others still, however, in which discussions about future finances are so closely contested that the amounts needed to care for any kind of horse can be a problem.
"Despite that, people who class themselves as horse lovers regard it as perfectly natural that their finances are structured in order to ensure that the animals remain a fixture in their lives even after divorce."