Ex-Wives' Maintenance Orders Down by Quarter Due to Rise in 'Girl Power' and Self-Employed

Published on 24 May, 2017 | Back to News/Press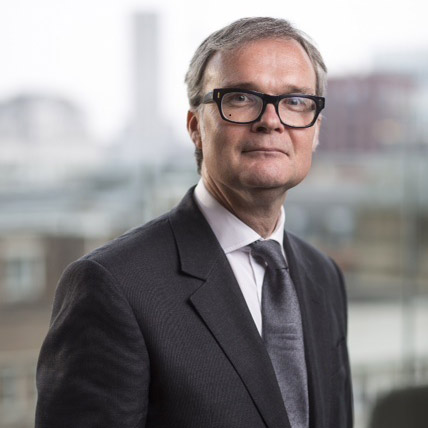 The number of ex-wives being awarded maintenance has fallen by a quarter as more professional women assert their independence and avoid the hassle of chasing money from self-employed husbands.
Official figures have suggested that 13 per cent fewer maintenance orders were agreed last year than in 2011.
However, one of the country's leading law firms has reported that it had seen a more pronounced drop of just over one-quarter in the last two years alone.
Andrew Newbury, a partner at Hall Brown Family Law, claimed that was due to a "radical change" in the attitudes of women and the courts to wives' earning potential.
He added that some women had also concluded it was less of a headache to abandon justifiable maintenance claims than pursue former husbands running their own businesses for the cash.
"The issue of earning capacity has always been of importance in determining the nature of maintenance for wives when marriages come to an end.
"In situations where there are doubts about the degree to which wives might either be able to support themselves or need to rely on their ex-husbands, courts in the past have seemed likely to err on the side of caution and require the men concerned to pay up.
"Over the course of the last two years, there has been a definite shift in expectation to the point that women should be self-reliant after divorce wherever possible. Cases which illustrate a clear need for financial support are now in the minority and largely tend to feature women in their fifties and sixties of whom there is no real expectation that they will return to work.
"Those wives who do have careers are also far more likely to avoid wanting to be seen as dependent on former husbands when they split up. This is, if you like, the first real impact that the 'Girl Power' generation has had on divorce settlements.
"The other real shift has been in relation to wives who might reasonably have expected maintenance from self-employed husbands choosing not to pursue it, partly because they understand how tremendously difficult it can be to enforce maintenance orders against individuals who work for themselves.
"These women would appear to favour the certainty that they will receive nothing rather than worry about whether they actually receive the maintenance which has been agreed."
Mr Newbury's comments follow the publication of data by the Ministry of Justice in March which revealed that only 12 per cent of divorces concluded in 2016 involved the provision of maintenance or 'periodical payments'.
That compares with the 14 per cent of women who were awarded spousal support following divorces in 2011.
A separate tranche of figures released by the Office for National Statistics (ONS) detailed how the number of self-employed individuals in England and Wales had risen by 800,000 to 4.6 million in the seven years to 2015.
It also noted that there had been an 88 per cent growth in part-time self-employment since the turn of the century.
The change in attitudes generated headlines two years ago in an Appeal Court ruling in the case of racehorse surgeon Ian Wright and his former wife, Tracey.
Mrs Wright had argued that she should be entitled to continue to receive £75,000 a year in maintenance, as she had done since the couple's divorce in 2008.
Her husband, meanwhile, had suggested that making the payments would become "unaffordable" after he retired and Lord Justice Pitchford agreed, saying that it was "imperative that the wife go out to work and support herself."
Mr Newbury said: "That case was not necessarily the watershed that it was perceived as at the time by some commentators. In truth, it was more reflective of the kind of broader shift in relation to maintenance that we have seen in a considerable number of cases with similar outcomes.
"Whilst some ex-wives now simply don't want maintenance and prefer to stand on their own two feet, those that wish to claim support are having to justify to the courts that their entitlement is wholly merited."