"Best In North West": Hall Brown Earns Regional Praise As It Retains Its Place Among Nation's Family Law Elite

Published on 02 October, 2020 | Back to News/Press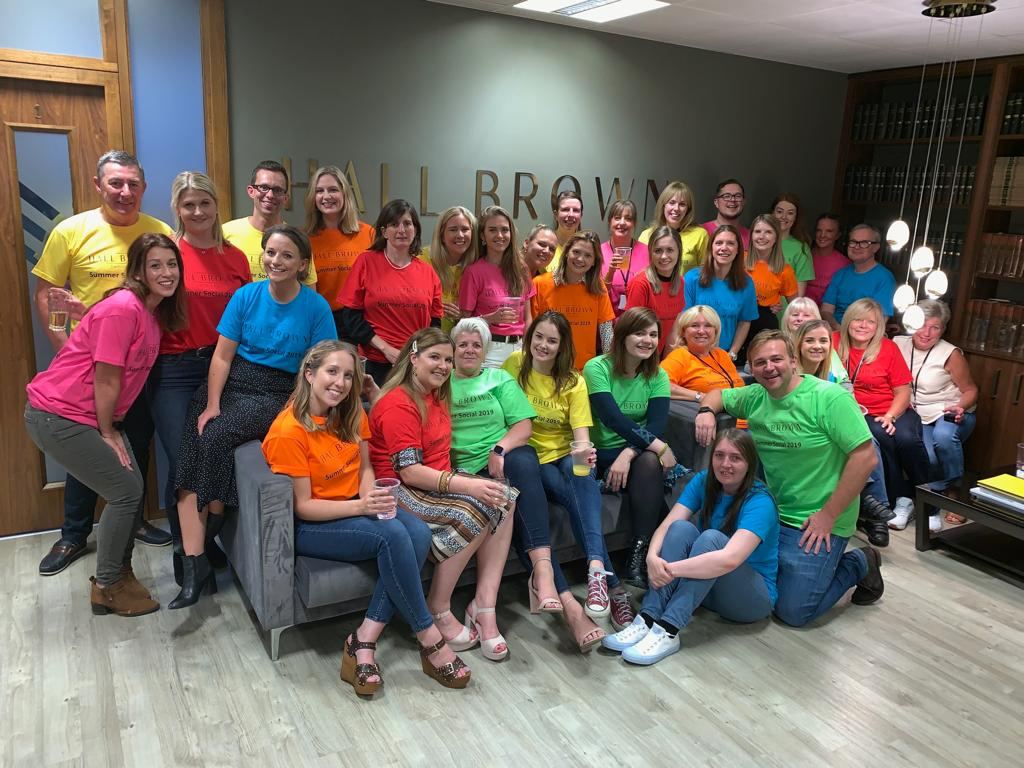 One of the country's most dynamic family law firms has been dubbed "simply the best in the North West" as it retained its place among Britain's legal elite.
Hall Brown Family Law and its lawyers won praise as it kept its status as a Tier One firm in the prestigious Legal 500 rankings for the third successive year despite only having launched in 2016.
As well as being one of only two specialist family law firms in the eight top-ranked practices, Hall Brown earned rich tribute being variously described as "reliable" and "brilliant".
In addition, Hall Brown saw four of its lawyers – founders James Brown and Sam Hall along with partners Beth Wilkins and Andrew Newbury – named as Leading Individuals, more than any other firm.
Senior Associate Laura Guillon was also earmarked as one of Legal 500's 'Rising Stars'.
The Legal 500 rankings, which are based on detailed analysis by its team of researchers, including thousands of interviews with clients and legal peers, saw Mr Hall singled out as a "great leader" while Mr Newbury was regarded as "world-class".
Mr Brown said that the ranking underlined the continued progress made by the firm since it opened its doors.
He added that the glowing comments made by clients and fellow lawyers not only reflected the effort of fee-earners but Hall Brown's administrative staff too.
"To hear the quality of our work and the calibre of our colleagues referred to in this way is extremely heartening.
"Sam and myself committed ourselves to the highest standards when we established the firm back in 2016 and every single individual who has joined us strives to meet them every single day.
"Providing the best service to clients is not only an aspiration but is why we do what we do.
"It also determines our recruitment and, as we have seen in Manchester and London, as well as the office which we only opened in Sheffield earlier this year, we have been very fortunate to attract some very talented people."
Legal 500 intends that its rankings serve as a resource both for companies and private individuals to make "an informed choice" about the capabilities of solicitors in the UK operating across a range of different legal disciplines. They are relied upon by more than four million users each year.
Classifying Hall Brown as "young, bright and energetic", the ranking notes that it has "an extensive track record of acting in high-value financial remedy cases and is increasingly a go-to name in Manchester for matters involving children".
While the feedback from one commentator reckoned that Hall Brown was "simply the best in the North West..the most reliable and dynamic team of family lawyers you could hope to come across", another believed its staff to be "clever, hard-working and commercially savvy".
The Legal 500 ranking is the latest fillip for Hall Brown which was also described as "exceptional" by another influential legal guide, Chambers and Partners, in retaining its place as a Band One practice.
Hall Brown has also been named among The Times' 200 Best Law Firms in England and Wales for the last two years.
The firm – which made Sheffield the site of the firm's third premises in April – was last month also shortlisted for one of the Law Society's Excellence Awards.
Along with further recruitment in Manchester, a new round of appointments in Yorkshire in the last few weeks took Hall Brown's total number of staff to 43, 31 of whom are fee-earners.